November 5 - 27

Opening reception November 5, 6-8pm




Tracy Dillon Timmins
Shadows, Gestures, and other Stand-ins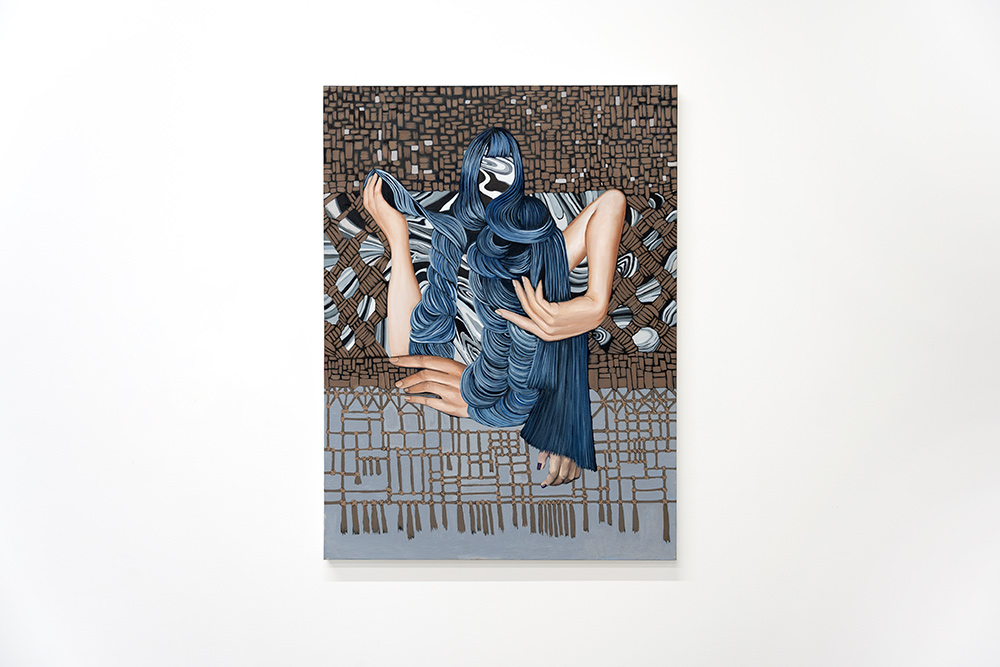 Using collaged imagery,
Tracy Dillon Timmins
draws on isolated subliminal gestures sourced from various media. Hands, limbs, and features are delicately rendered in pencil and paint to suggest surreal portraits that engage with textures, fibers and rippling marbled spaces. Marbling techniques are used to flow between the hard contour edge of a figure and the space between and beyond. The resulting facsimile functions as a careful response to impulsively assimilated information within the collages.
Timmins' autobiographical content studies the narrative power of the picture to create associations and fill in the gaps of memory. Fur, hair, feathers, scales and other residuals of nature often allude to Tracy's earliest memories of her father's work in wildlife rescue. Due to her upbringing in rural Oregon, as a teen Tracy became entranced with the contrary notion of pop media and entertainment. Television, glossy magazines, and fashion intertwined with wildlife are favorite subjects for interpretation.
Tracy Dillon Timmins studied painting and drawing at California College of Arts and Crafts in Oakland/San Francisco and received a Masters in studio art from New York University in New York. Timmins taught painting and drawing at NYU from 2014 - 2021 and has exhibited nationally and internationally at 3A Gallery (New York, NY), 80 WSE gallery (New York, NY), PlantHouse Gallery (New York, NY), Blackball Projects (Brooklyn, NY), Parklife (San Francisco, CA), Alter Space (San Francisco, CA), Rena Bransten (San Francisco, CA), Lobot Gallery (Oakland, CA), Roberts and Tilton (Los Angeles, CA), Space 1026, (Philadelphia, PA), Das Institut für Alles Möglische (Berlin, Germany), Hinterconti, (Hamburg, Germany), Glasgow School of Art (Glasgow, Scotland).