Quilt Bloc



February 12 - March 20
Opening Reception Feb 12, 6-8pm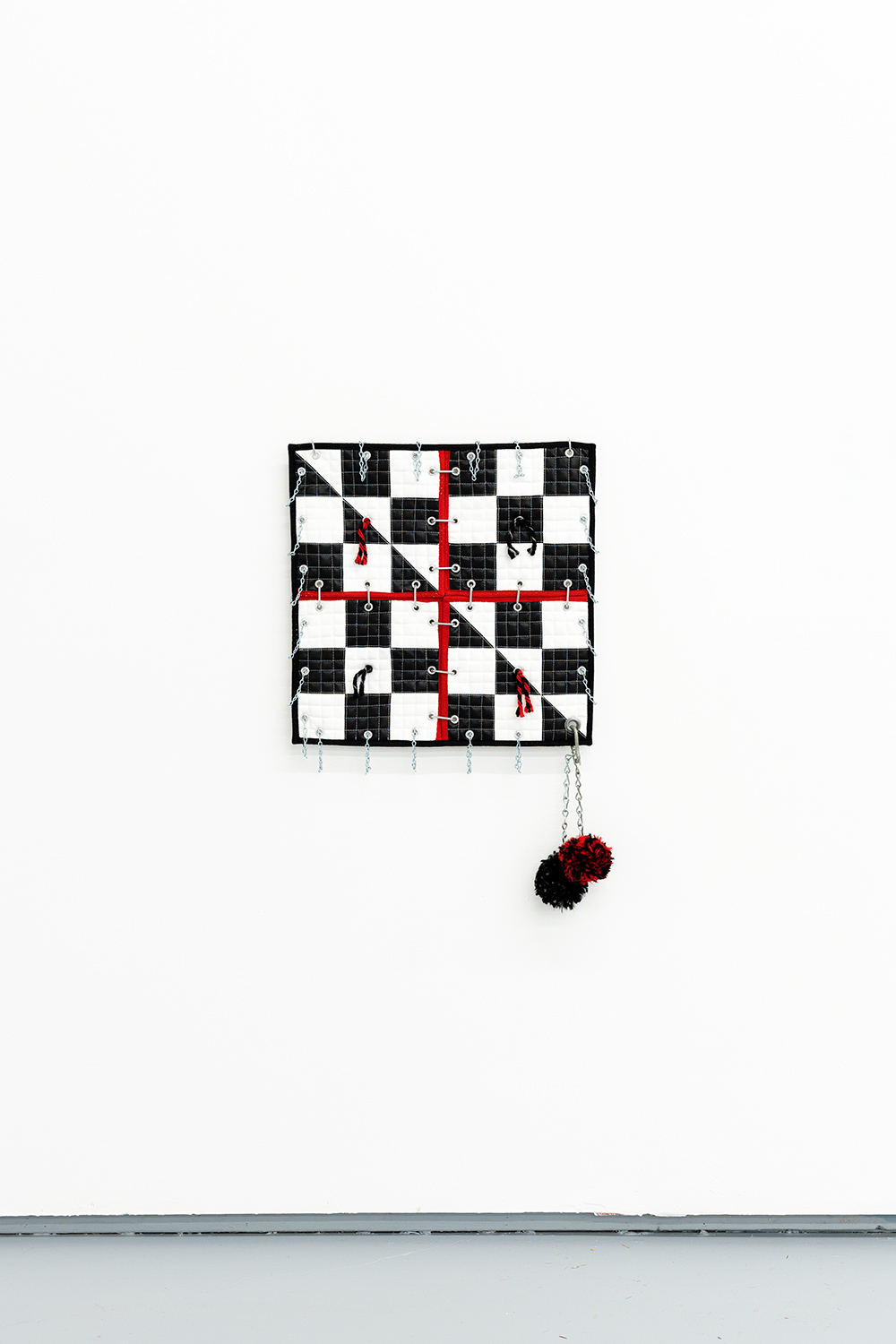 Ditch Projects is pleased to announce the opening of Quilt Bloc — an exhibition in partnership with the Springfield History Museum.

Historical quilts loaned from the Springfield History Museum will be displayed alongside the work of seven contemporary artists at Ditch Projects. This exhibition connects Ditch's 13 years of making and exhibiting contemporary art with The Springfield Museum's over 40 years of collecting and exhibiting artifacts.

Additional works by Max Adrien and Frances Andonopoulos will be on view at the Springfield Museum alongside their exhibition Glenwood Untold.

"When we grant quilts authority, we expand our conception of who can tell meaningful stories and how these stories are preserved" — Jess Bailey, Many Hands Make a Quilt

Quilts have been selected from the museum's archives that are tied to the early history of Springfield and to Ditch's location in particular. Ditch's 2,000 square foot gallery space is located in the former site of the Booth-Kelly lumber mill— a business central to the early development of the town of Springfield. One quilt on display is from the town of Wendling, Oregon, the former company town for the Booth-Kelly lumber mill.

The quilts on loan from the museum were made with a variety of intentions: to cover and warm, to commemorate, to adorn, and to tell stories. They were made by hand and with care, through the collective efforts of mostly unknown makers from the 1870s through 1980s. The Springfield quilts are a window into the memory of the city.

The contemporary artists exhibiting alongside the historical quilts pull on different threads present in the quilt collection — the conversation between them amplifies what is visible and reveals what is present in the gaps. They variously address textiles as living objects, indexical of the human body and as means of communication, time made evident through materiality, and indigenous craft traditions in existence before the city.

Utilizing archival research and support from the Springfield History Museum the exhibit aims to expand the legacy of Oregon craft by exhibiting artists working from a diversity of perspectives.

Quilt Bloc brings forth and puts into question the quilts on display: bringing together the local history of Oregon craft and textile work with contemporary artists who, in their work, tease apart expectations of craft objects, material realities, and dominant historical narratives.

Quilt Bloc is co-organized by Ditch Projects Artist Members Laura Hughes and Krista Raasch.