February 11 - March 5

Opening reception Saturday, February 11, 6-8pm




Amy Bay
Me and You and You and Me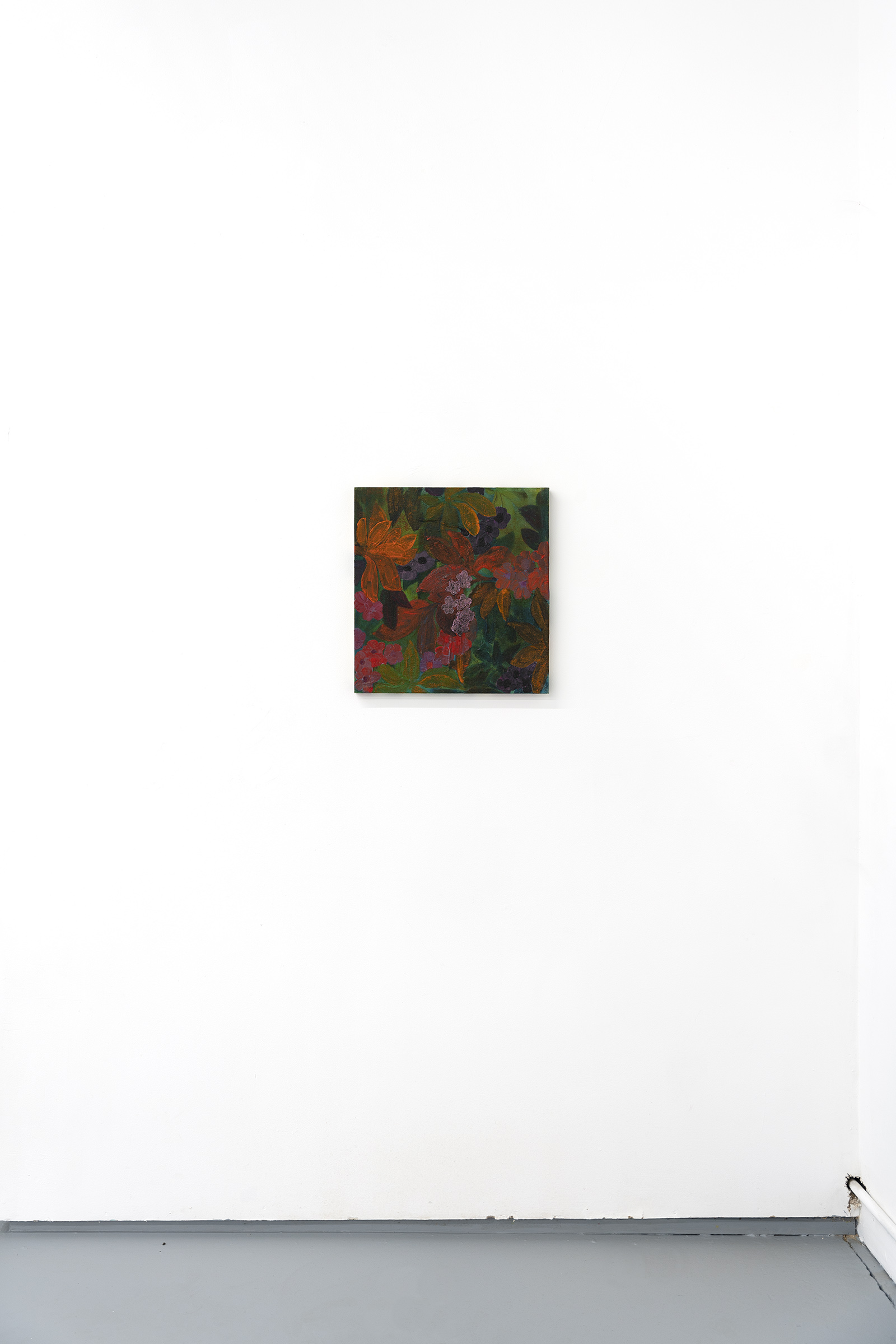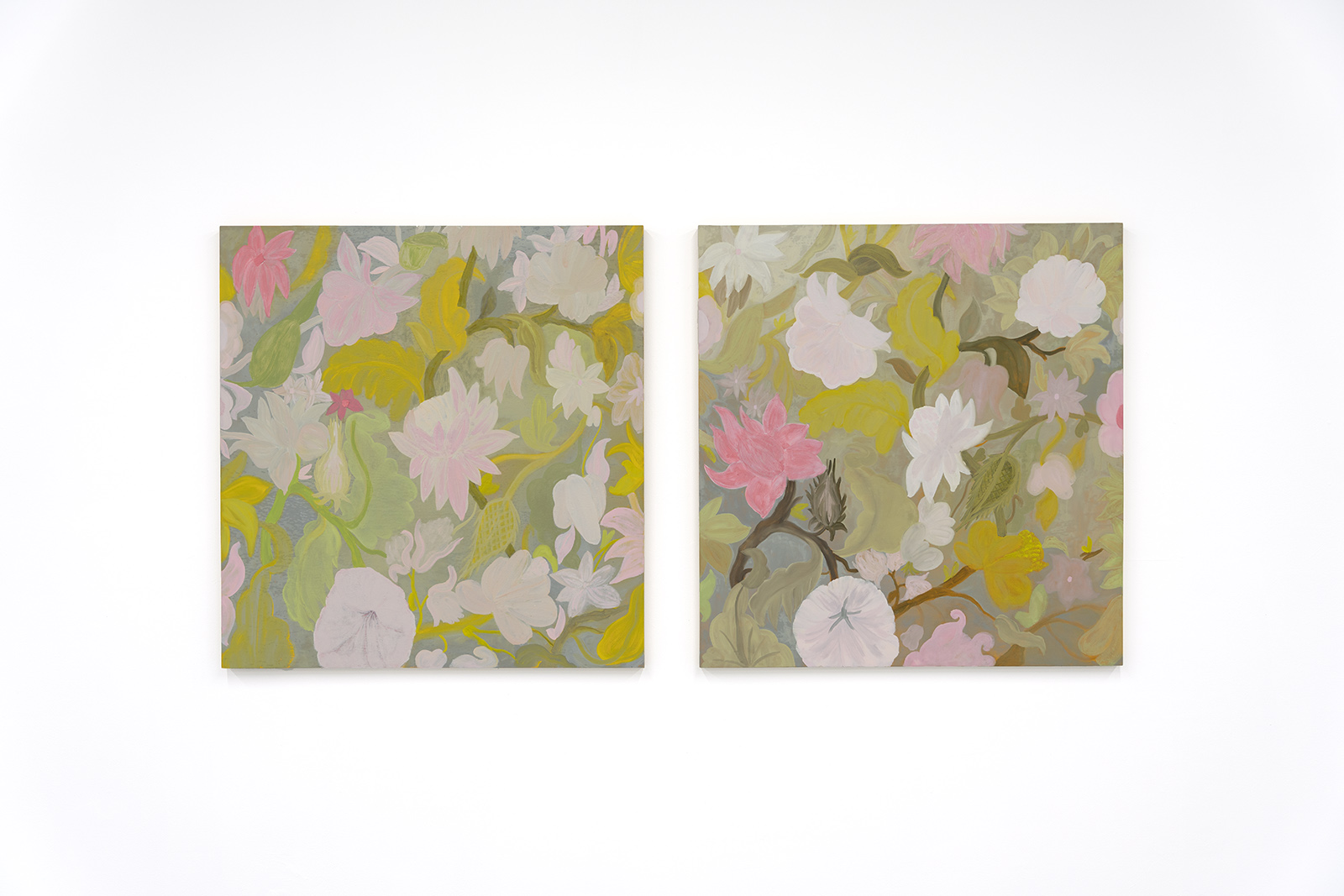 Amy Bay
's paintings are characterized by floral motifs, evocative color, and a deeply tactile approach to painting. She has a love/hate relationship with the historical foundations of her chosen medium. Flowers step forward, uprooted from the traditions of landscape, still life, and decoration. There is an emotional and playful tenor to the work. Invention and discovery are valued over verisimilitude. Beauty, disquiet and joy coexist as the works vacillate between landscape and abstraction.
Me and You and You and Me
features a selection of paired paintings punctuated by individual works. Copying and mirroring symmetrically, the pairs at times function like identical twins - imperfect repetitions of one another. They share a mutual language while expressing subtle differences. Ultimately, they remain separate paintings that have a tender, visual intimacy. Like biological siblings, they can stay together or live apart, with all the emotional harmony and discord of their shared elements.
Amy Bay (b. Elkhart, IN) is a painter based in Portland, OR. Bay holds a BFA from The School of The Art Institute of Chicago and an MFA from Winchester School of Art. She also completed the London-based Turps Banana Correspondence Course for painters. Bay has exhibited her work at venues in the Pacific Northwest including Melanie Flood Projects, Adams and Ollman, Nationale and Snag Gallery, as well as throughout New York City at Peninsula Art Space, The Painting Center, The Drawing Center, Printed Matter, Brooklyn Public Library, and The Bronx Museum of the Arts. She has shown internationally in group and solo shows and has been awarded grants and projects from The Rauschenberg Foundation, New York Foundation for the Arts, Stelo, the Regional Arts and Culture Council, The Lower East Side Printshop, Dieu Donné Papermill and Women's Studio Workshop.